You need to know whether or not something happened and you need to act quickly.
YOU NEED TO LEARN WHAT DATA WAS ACCESSED AND WHERE IT WENT.
THE PRESSURE IS ON YOU TO DISCOVER THE ROOT CAUSE SO IT DOESN'T HAPPEN AGAIN.
Magnet Forensics has powerful tools to help with IP Theft, Data Exfiltration, Employee Misconduct, Root Cause Analysis and Fraud investigations.
---
CORPORATE INVESTIGATION CAPABILITIES
Recover data from corporate-issued devices and cloud services.
Quickly find the most relevant evidence and use that as a starting point.
Visualize relationships between employees and key evidence to prove intent.
Simplify and expedite memory analysis with Volatility.
Access employee accounts with administrator credentials.
Easily present evidence to HR and Legal stakeholders.
A COMPREHENSIVE APPROACH TO CORPORATE INVESTIGATIONS
RECOVER MORE EVIDENCE
Recover evidence from the most sources - computers, cloud services, tablets, smartphones,and more.
COMPREHENSIVE ANALYSIS
Analyze all the data in one case file to ensure that no evidence is missed.
AXIOM IS AN IDEAL PLATFORM FOR CORPORATE INVESTIGATIONS LIKE IP THEFT.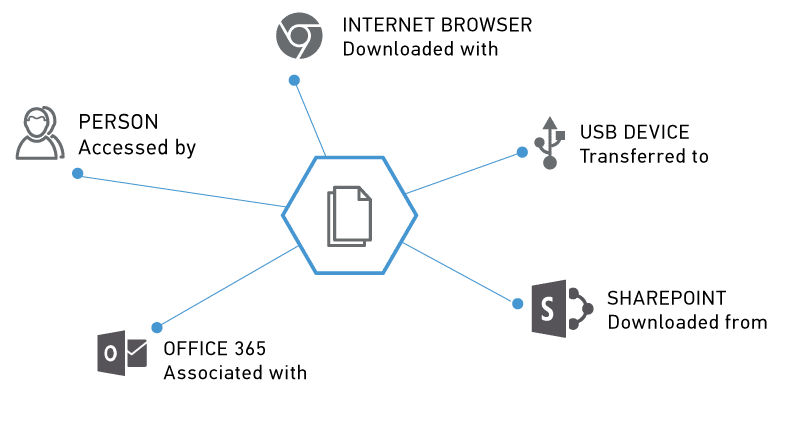 How it works: IP Theft Investigation
Verify what was downloaded
Determine where the files were saved
Identify who the files where shared with
Build your case and provide intent
READ HOW AXIOM IS USED IN THESE ADDITIONAL USE CASES
Corporate Intrusion
Download Now >
Fraud
Download Now >
Vendor Fraud
Download Now >
Our customers appreciate the Artifacts-first approach of Magnet Forensics.
Hear what they have to say.